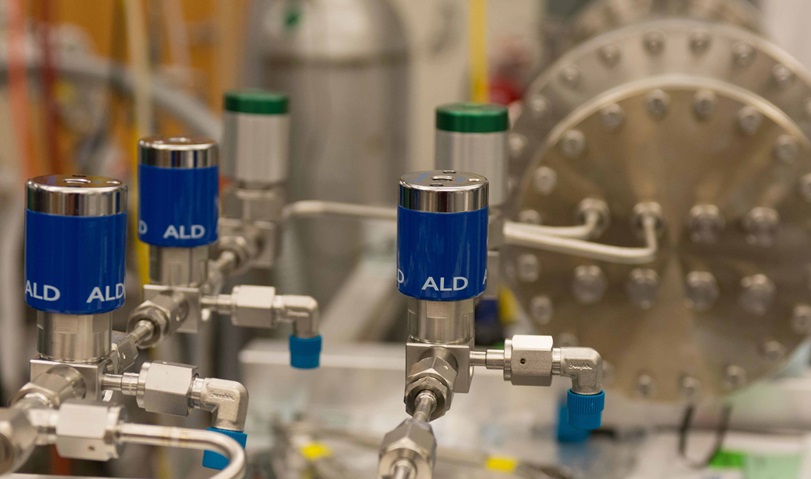 Innovators in Atomic Layer Deposition (ALD) Coating, Research and Development Services 
VaporPulse Technologies, Inc. is a leading provider of Atomic Layer Deposition (ALD) Coating, Research and Development Services.  We provide ALD coating services for a variety of industries and customers including aerospace, LED lighting, packaging, battery, energy and have served government organizations such as NASA as well as large Fortune 100 companies such as IBM.  Our ALD R&D Services have helped establish new products and solutions for small and mid size corporations like Oxford Instruments and we have been a spark to new research activities at major universities including NC State University, Caltech, and Duke University.
Our R&D headquarters are in the Research Triangle region of North Carolina (RTP).  We were founded in 2010 out of NC State University and since our founding we have had several commercial successes including:
ALD nitride coatings for high temperature corrosion protection in harsh environments
ALD powder coatings for NASA Energy Research
ALD chemical barrier coatings for polymers and fibers
We are committed to developing long-term relationships with our customers and strive to provide the highest possible levels of satisfaction and service.
Our long-term relationships, professionalism, and dedication to customers makes us an ideal choice for your ALD R&D needs.
To learn more about our ALD Coating, Research and Development Services or inquire about our ALD MINI CHAMBER system please send an email to Chris Oldham at cjoldham@vapor-pulse.com or call us at +1 888-955-7550.