Opportunity in Nanocoatings.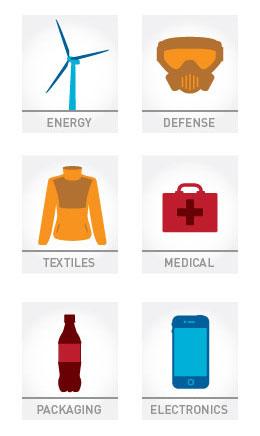 The world of nanotechnology and impact on everyday life might seem a few years or even decades away, but in fact nanotechnology already exists in our everyday life. The next five years will see an explosion in the uses of nanotechnology and according to industry analysts the consumer, military, medical, and industrial markets will see the greatest impact from nanotechnology. Much as the early innovators in the computer revolution emerged with products that changed the world, a new class of high tech companies is emerging from the nanotechnology revolution because nanotechnology makes our products better. VaporPulse and our patent pending nanocoatings and process platform will enable the tipping point of this revolution.
What are nanocoatings?
Nanocoatings are defined as a coating measuring anywhere from 1 to 100 nm. The coatings cannot be seen with the naked eye but the coatings are highly valuable for their ability to improve the performance of products found in everyday life. Over the past 5 years the production of nanocoatings has grown into a significant industry, and projections indicate this trend will only accelerate. In the very near future, nanocoatings will impact most Americans and be found throughout everyday life.
Market
The nanocoatings market has grown to a $3.4 billion per year industry with projected revenues expected to reach over $18 billion per year by 2017.
Target Industries
Textiles
Military
Energy
Medical
Packaging
Electronics
Applications
UV protection
Smart textiles
Flexible electronics
Corrosion inhibitor
Optical filters
Moisture barrier